Project results / Documents
INDRIX RESILIENCE MAP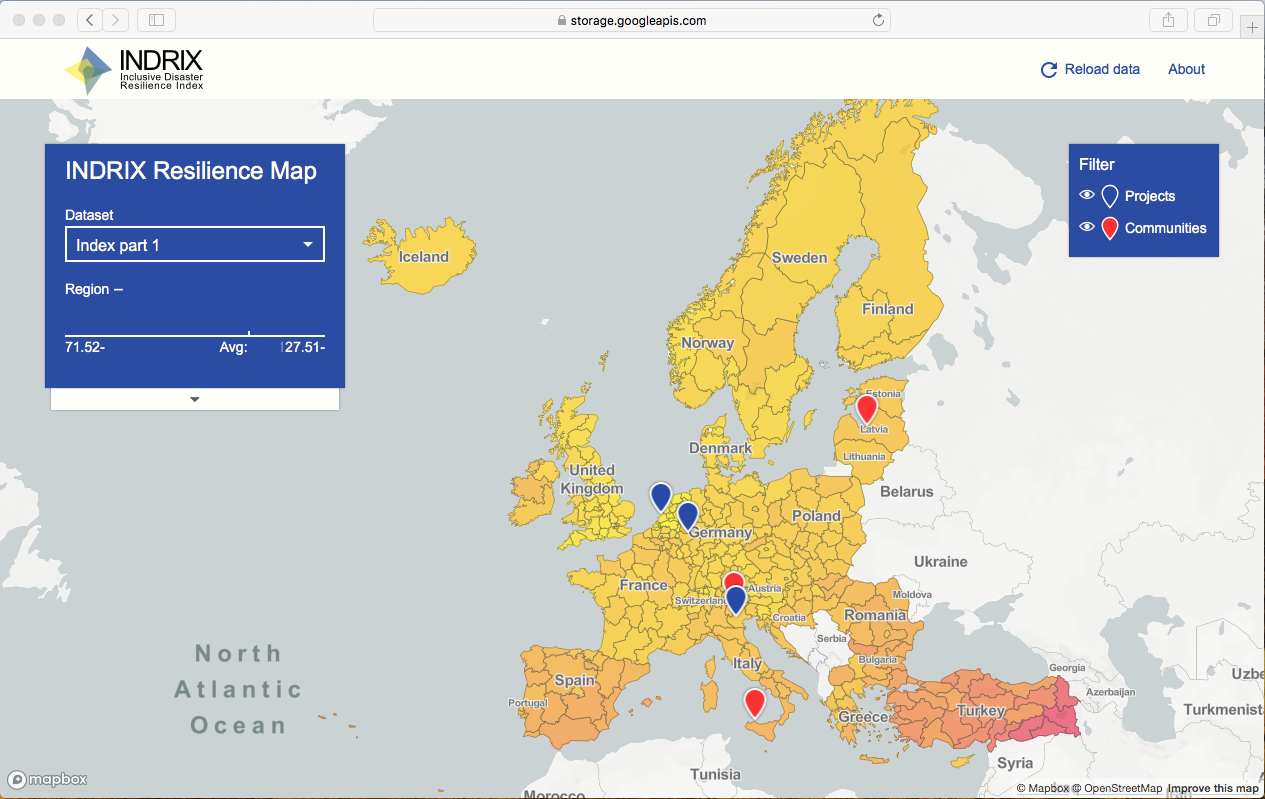 The Indrix Resilience Map is an easy to use data tool that visualises the data the project has surveyed and/or brought together.
You can access it here.
FINAL RESULT DOCUMENT
The final result document was published on the occassion of the project's final conference on 14 February 2018. You can download it here.
QUESTIONNAIRES FOR CITIZENS
The questionnaires used for assessment of the 2nd part of the index (resilience information not present in public statistics) are available in English as well as in the three native languages of the project partners:
Download English version
Download German version
Download Italian version
Download Latvian version
QUESTIONNAIRES FOR PROJECTS
INDRIX has also developed and conducted initial testing on a questionnaire to assess projects aimed at fostering resilience. This questionnaire is available for download here.
A draft of a spreadsheet to (self-)assess projects or project ideas is available here.
Self-assessment methods for resilience-fostering projects are intended to be a focus of follow-up work of INDRIX.
ABOUT THE PROJECT – INFO LEAFLETS
The project group has created leaflets with basic information about the project. They are available (as accessible PDFs) in English as well as in the three native languages of the project partners:
Download English version
Download German version
Download Italian version
Download Latvian version